attempting to complete my MFA in theatre performance, weather the midwest winter, stay sane, keep an outside life & have adventures.
GASP. 
via artislovely
(Source: lavie-en-noir)
"We become just by performing just actions, temperate by performing temperate actions, brave by performing brave actions."
Aristotle
Midwest Winters are More Dangerous Than You Think.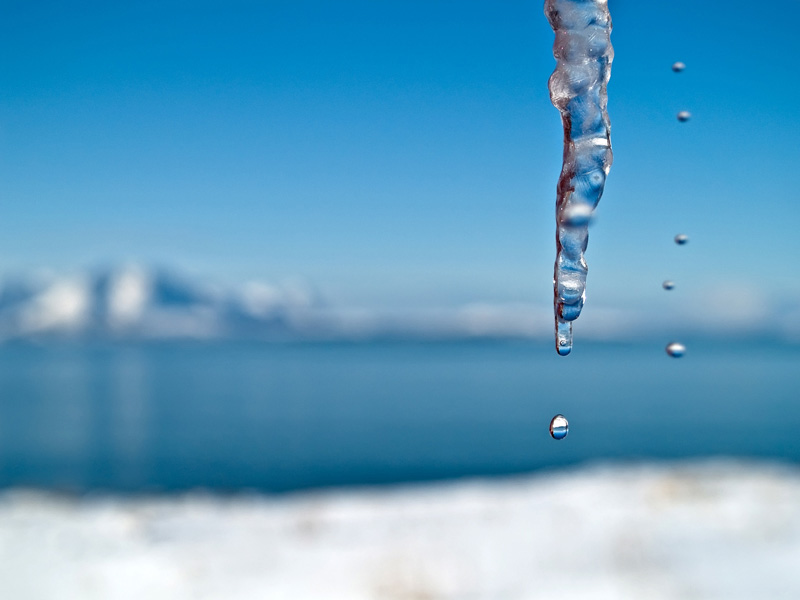 Friday afternoon, after a particularly brutal pilates class, where our sweet instructor Christine pretty much gave us a good one-two to the groin, a sadly disappointing Eggs Benny from my favorite local diner, and a round of successful errands, I was still feeling pretty grand.. I had dealt with the bank—found someone who talked to me about money like I was the grown-up I am (okay, becoming) rather than like a child, I perused the local bookstore & resisted spending, had my normal repartee with my neighborhood baristas.. On my walk back home I was thinking, "Man, life can be pretty great," and I heard a strange noise from above me; I automatically ducked (I was walking on a sheet of ice, so fast movement was out of the question, I've seen Home Alone) and a mound of snow came crashing on top of my head. 
Just as I thought, "Whew, not so bad, and kind of funny.." and huge ice chunk followed and whapped me right on the shoulder. From my own building. What a traitor. And ouch. OUCH.
The lesson? I'm not sure. Cover your head when you hear strange noises, and things really do fall from the sky.. 
I'm back! And I am very happy everyone was patient with me through this my absence. I don't even know how to begin to describe my life in the past months—except that it took a lot of hard work to be where I'm at now.
Sometimes I find myself thinking, how did I get here?
Firstly, lots of wine. Then travel, old friends. Family. Skipping down the streets of Burbank. Infinity pools and hot-tubs (see above). Mexican food. Late nights. Letting myself fully indulge in my good moods when they came along, and, lo and behold, they started coming around more often once I did. Acting like a kid and enjoying it. Crying when I needed to. Stupid TV. Lots of Eastern philosophy 'good vibes' reading.  (You know, self-acceptance, forgiveness, perspective.. Don't knock it, it comes along when you need it.) Purging my belongings. Finding an apartment that I love & making it my home. Learning how to be my own friend. Faith.
And mostly, here's my key word here: lots of grace. Lots and lots of grace.  
Not that things still aren't hard, or that I'm in a perpetual state of moving forward, or that I never miss him, or wish things were different—but I am very proud of who I am becoming, and how my perspective on this experience has changed. I'm surviving and am convinced that I'm learning to live a healthier, more self-fulfilled lifestyle.  
I just read this post from withoutmelissa and she couldn't have summed up what I'm learning more eloquently. I'm in my year of figuring out who I am, as she puts it, and I'm very okay being here.
"There is a Korean word. Han. I looked it up.  There is no literal English translation. It's a state of mind, of soul really. A sadness. A sadness so deep no tears will come. And yet still, there's hope." —President Jed Bartlet, West Wing
(I will be back—soon.)
Unexpected absence.
I just wanted to thank all of my followers for staying with me.  My fiance broke up with, and I'm just trying to pull myself into being a normal person again.  It will happen, and I will no longer be so absent from good ol' tumblr.  
Thank you again, and I will be whole again & be back here sooo soon. (I hope, and even if the whole part isn't happening, I'll be back on tumblr).
TURNING-POINT
The road from intensity to greatness
passes through sacrifice.         —Kassner

For a long time he attained it in looking.
Stars would fall to their knees
beneath his compelling vision.
Or as he looked on, kneeling,
his urgency's fragrance
tired out a god until
it smiled at him in its sleep.

Towers he would gaze at so
that they were terrified:
building them up again, suddenly, in an instant!
But how often the landscape,
overburdened by day,
came to rest in his silent awareness, at nightfall.

Animals trusted him, stepped
into his open look, grazing,
and the imprisoned lions
stared in as if into an incomprehensible freedom;
birds, as it felt them, flew headlong
through it; and flowers, as enormous
as they are to children, gazed back
into it, on and on.

And the rumour that there was someone
who knew how to look,
stirred those less
visible creatures:
stirred the women.

Looking how long?
For how long now, deeply deprived,
beseeching in the depths of his glance?

When he, whose vocation was Waiting, sat far from home—
the hotel's distracted unnoticing bedroom
moody around him, and in the avoided mirror
once more the room, and later
from the tormenting bed
once more:
then in the air the voices
discussed, beyond comprehension,
his heart, which could still be felt;
debated what through the painfully buried body
could somehow be felt—his heart;
debated and passed their judgment:
that it did not have love.

(And denied him further communions.)

For there is a boundary to looking.
And the world that is looked at so deeply
wants to flourish in love.

Work of the eyes is done, now
go and do heart-work
on all the images imprisoned within you; for you
overpowered them: but even now you don't know them.
Learn, inner man, to look at your inner woman,
the one attained from a thousand
natures, the merely attained but
not yet beloved form.


RAINER MARIA RILKE

Translated from the German by Stephen Mitchell
(I had to share this, because it has been especially important to the workshop and the last week.)
next »
powered by tumblr. themed by kiyla.